All week I've been making fun of a 12-year-old girl for wanting to marry Michael Phelps. Then this happened: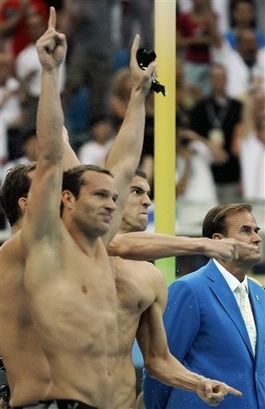 Congratulations, Michael. Speedo's giving you a million bucks and you have your pick of underaged girls. Make wise decisions (no more DUIs!) and just keep swimming.
He's certainly the greatest swimmer of all time (he locked that up in Athens as far as I'm concerned), greatest Olympian of all time, and by the time he retires I'll wager he'll be considered the greatest athlete of all time.
I am
proud
to be an American.